New Jersey Student Learning Assessment–Science (NJSLA-S)
The New Jersey Student Learning Assessment–Science (NJSLA–Science) measures student proficiency with the New Jersey Student Learning Standards–Science. These science standards require assessment tasks that examine students' performance of scientific and engineering practices in the context of crosscutting concepts and disciplinary core ideas. The three-dimensional nature of the standards requires complex test questions and tasks. The NJSLA–Science is only one component of a system of assessments that provide evidence about student learning. The data collected from the NJSLA–Science, students' interactions with teachers on a daily basis, and their subsequent performance on teacher and district-developed assessments combine to provide a clear and well-rounded picture of students' achievement. The New Jersey Department of Education has prepared a high-level overview of the background, design, and development of the NJSLA–Science.
NJSLA–Science Parent, Student, and Teacher Information Guide
Click here to find out what all parents, students, and teachers should know about the NJSLA–Science. Information is also available as printable PDFs.
NJSLA-Science Practice Tests
Practice tests familiarize students with the type of test questions, and the type of knowledge and skills they need to demonstrate on the NJSLA-Science. Students in grades 8 and 11 can also practice how to access the periodic table in TestNav and how to magnify it. Educators and students may review the Answer Key and Rationale Documents for these practice tests. To make the practice tests more accessible to students, they are now available in printable paper versions. Students should also use the TestNav tutorials to familiarize themselves with navigation within TestNav and its various features. Practice test items and additional items are available in the Digital Item Library, as well.
Practice Tests (English)
Exámenes de practica (Español)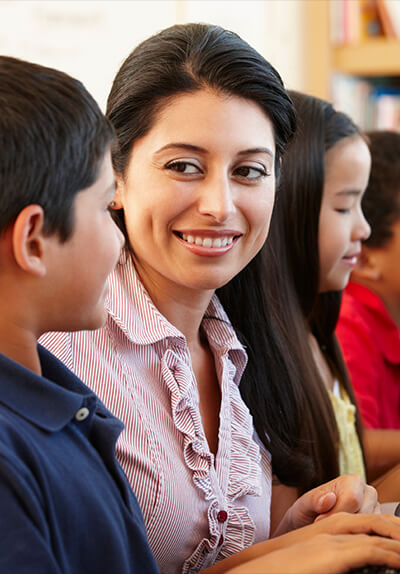 Important Dates
For NJSLA-S Spring 2023 Administration
| Event | Date |
| --- | --- |
| Import/Update users in PAN | Starting 1/17/23 |
| Districts Upload SR/PNP Files in PAN | 1/17/23 – 1/23/23 |
| Infrastructure Trial Begins | 2/13/23 |
| Test Coordinator Manuals Posted on website | 1/9/23 |
| Test Administrator Manuals Posted on website | 1/9/23 |
| District Test Coordinator/Technology Coordinator Virtual Training (ELA/L, math, and science) | 1/17/23 – 2/17/23 |
| Optional Virtual Q&A Sessions for District Test Coordinators & Technology Coordinators | 2/6/23 – 2/17/23 |
| Paper materials arrive in district | No later than 4/17/23 |
| Additional Order Window | 4/17/23 – 5/5/23 |
| Testing Window (Paper-Based) | 5/1/23 – 5/12/23 |
| Testing Window (Computer-Based) | 5/1/23 – 5/26/23 |
| Deadline to Transcribe Paper Tests to TestNav | No later than 6/2/23 |
| Deadline to Return Secure Paper-Based and Computer-Based Testing Materials | No later than 6/9/23 |
| District Deadline to Mark Tests Complete, Confirm Responsible/Accountable Organizations, Update Not Tested Code/Reason, Void Tests and Resolve Duplicate Valid Attempts | 6/9/23 |
| District Deadline for Demographic Updates and Additional Clean-Up Activities | 6/16/23 |
NJSLA-Science Manuals
---
NJSLA Test Coordinator/Technology Coordinator Training
12/04/22 - NJSLA/NJGPA Spring 2023 District Test Coordinator and District Technology Coordinator Training
---
NJSLA-Science Guides
---
Links
---